TRIUMPH | Speed Triple | 2016-2017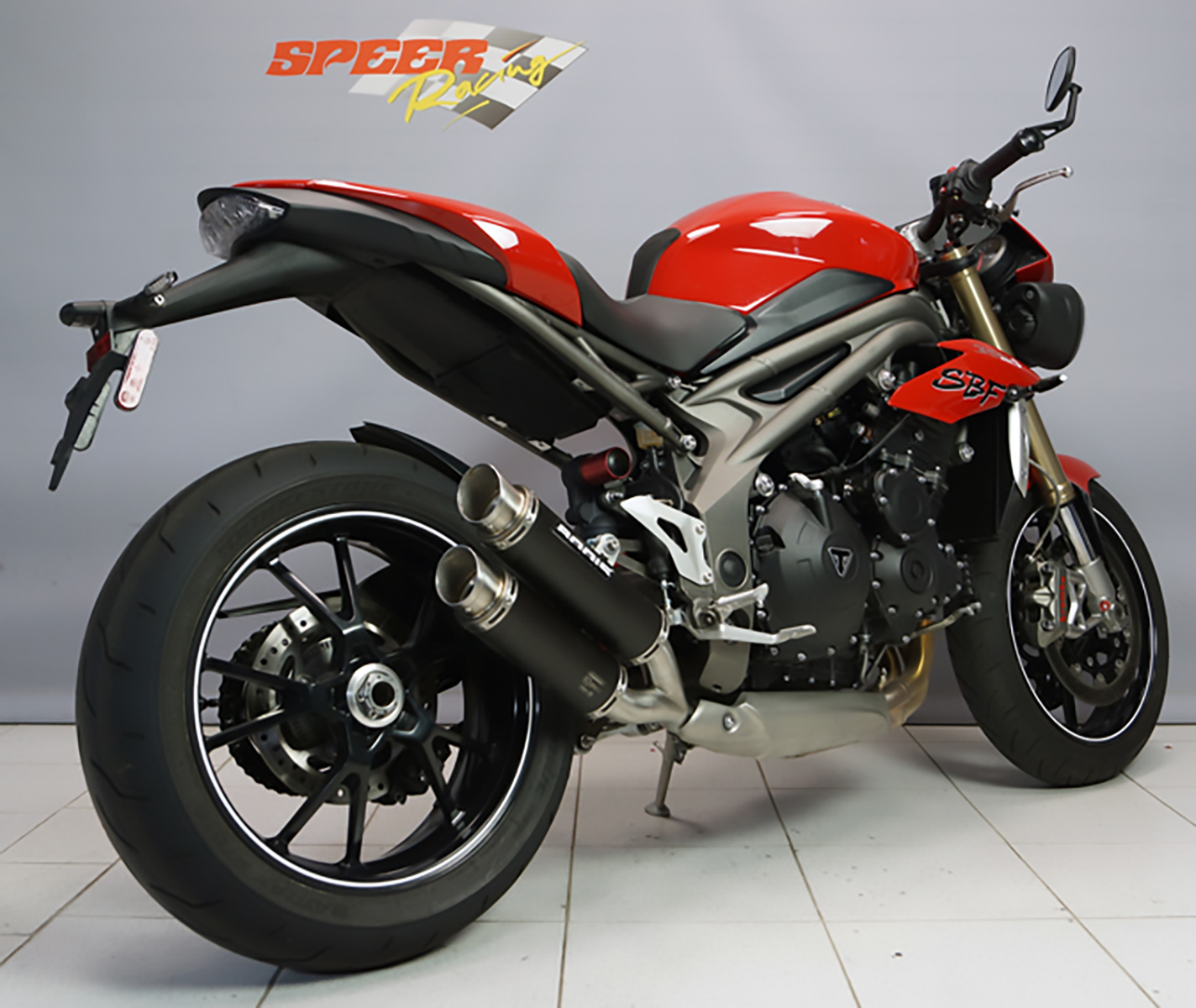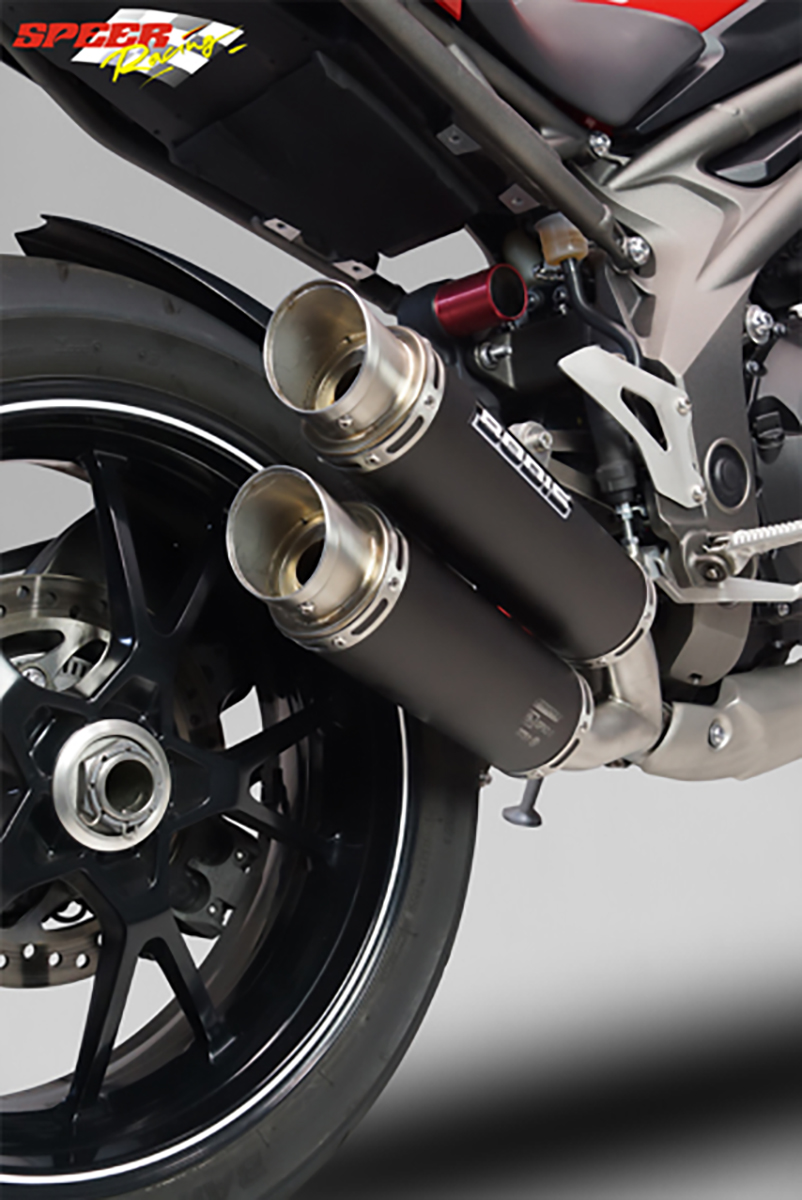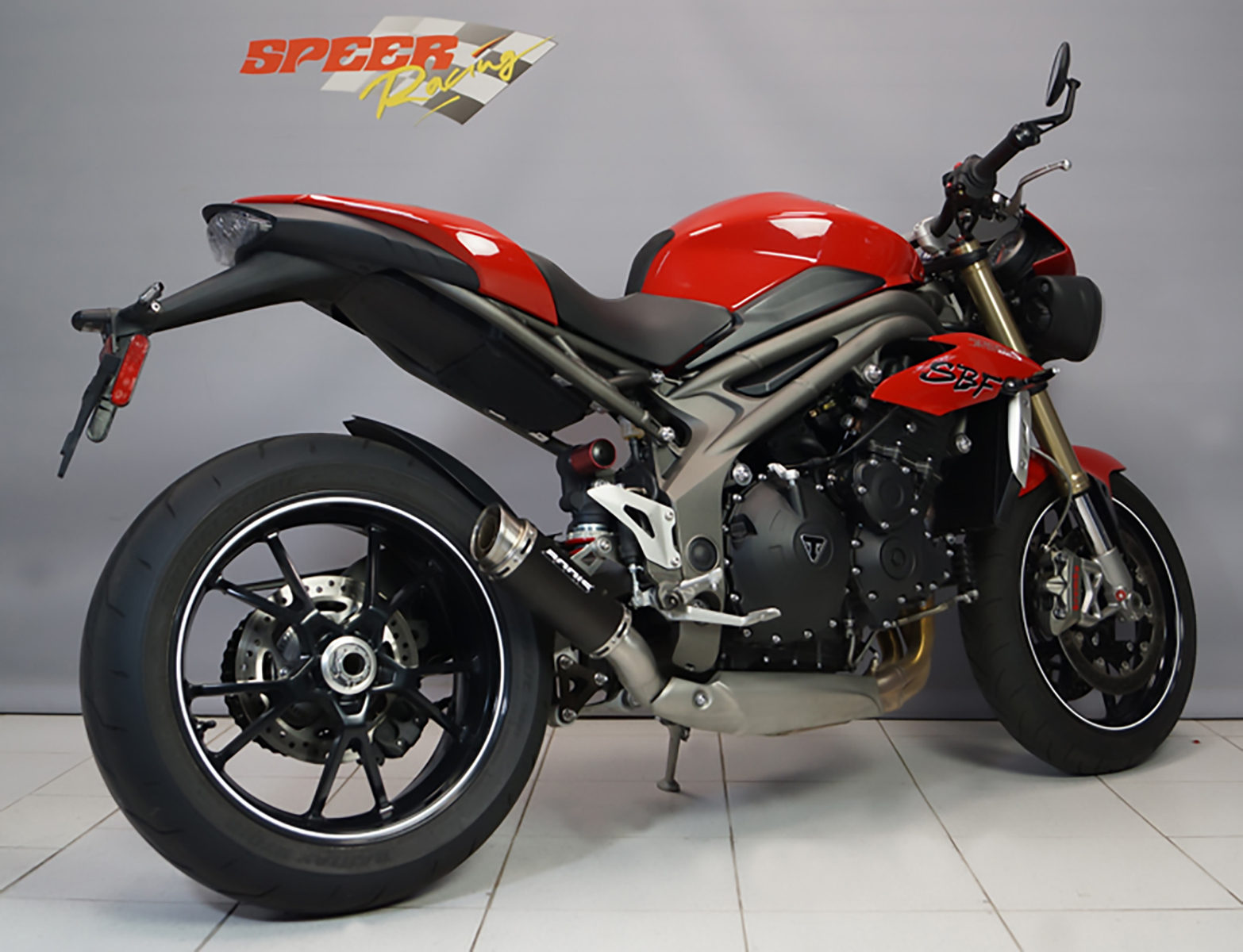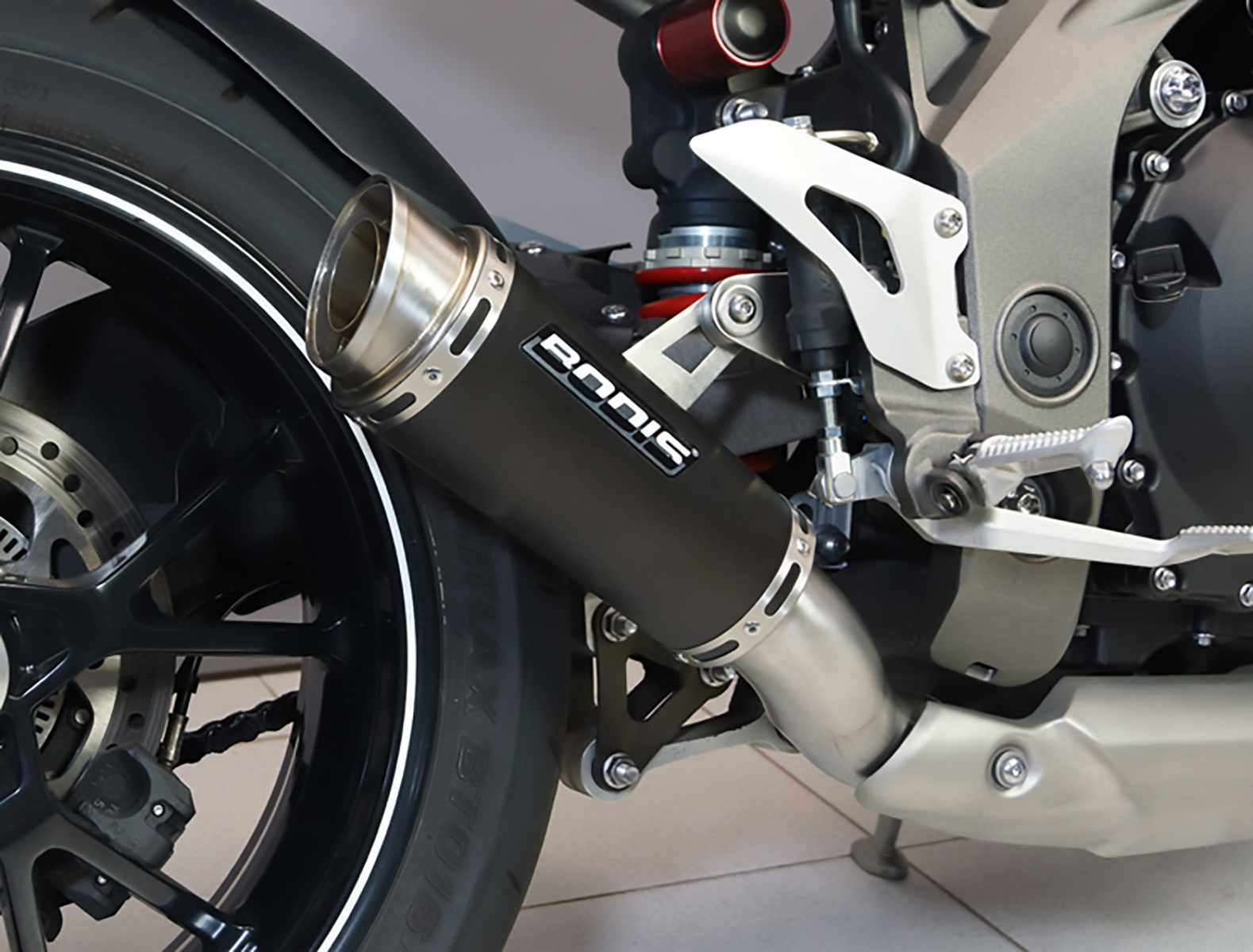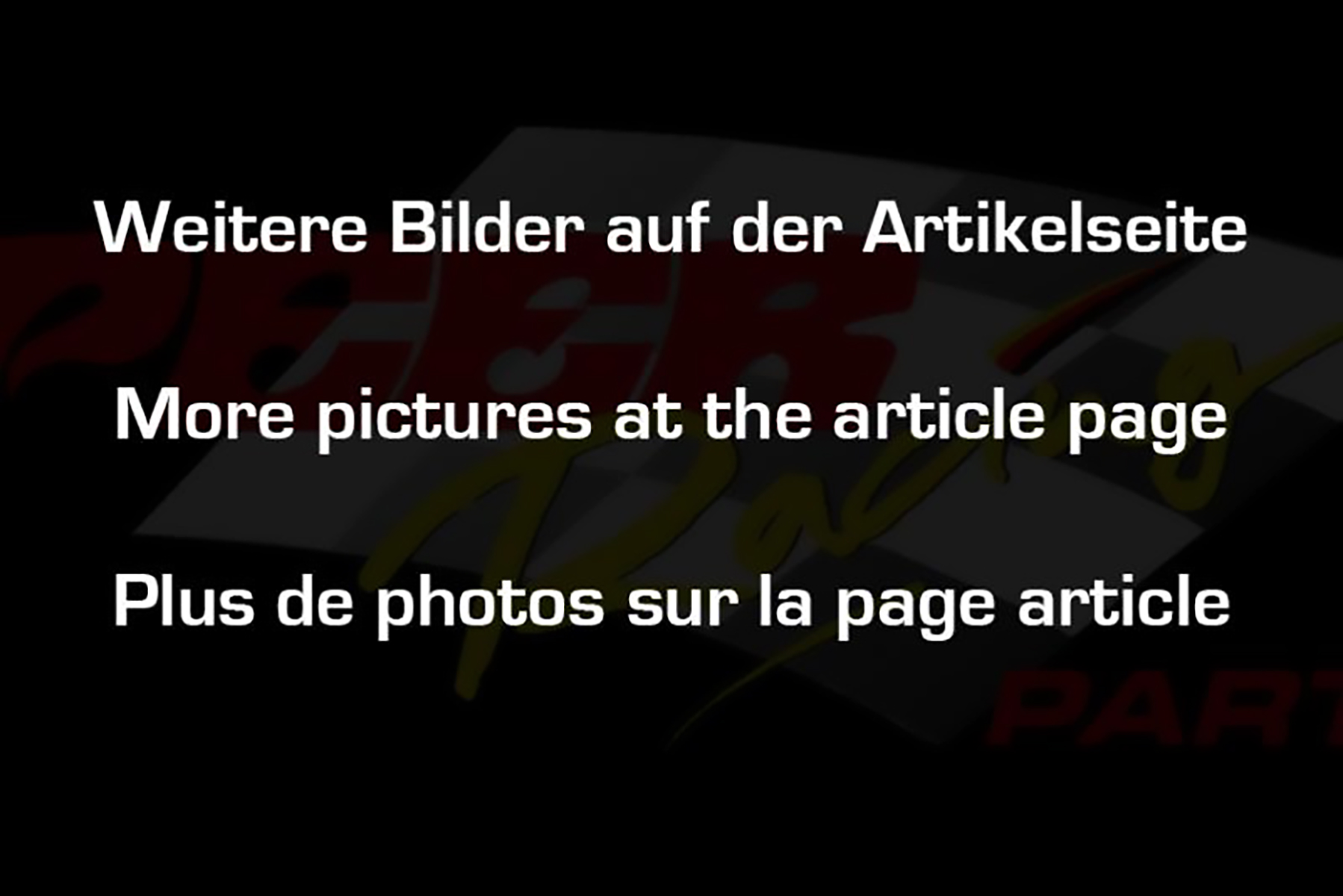 TRIUMPH
Speed Triple
2016-2017
This article is EC type-approved.
GPX2
System: Slip-On
info
Consisting of connecting pipe and muffler, usually connected with springs. The BODIS connecting pipe is connected to the original manifold (with/without gasket, pluged/clamped).
Material: Stainless Steel Black
info
Schalldämpfer und Verbindungsrohr sind komplett aus Edelstahl gefertigt.
Schalldämpfer-Mantel besteht aus schwarzem geschliffenem Edelstahl.
Catalyzer: Original
Pricegroup: 2
License plate holder
Stainless steel, black powder coated, including LED registration plate lamp and rear reflector
Material: Stainless Steel Black Powder-Coated
Pricegroup: S