KAWASAKI | NINJA ZX-6R | 2005-2006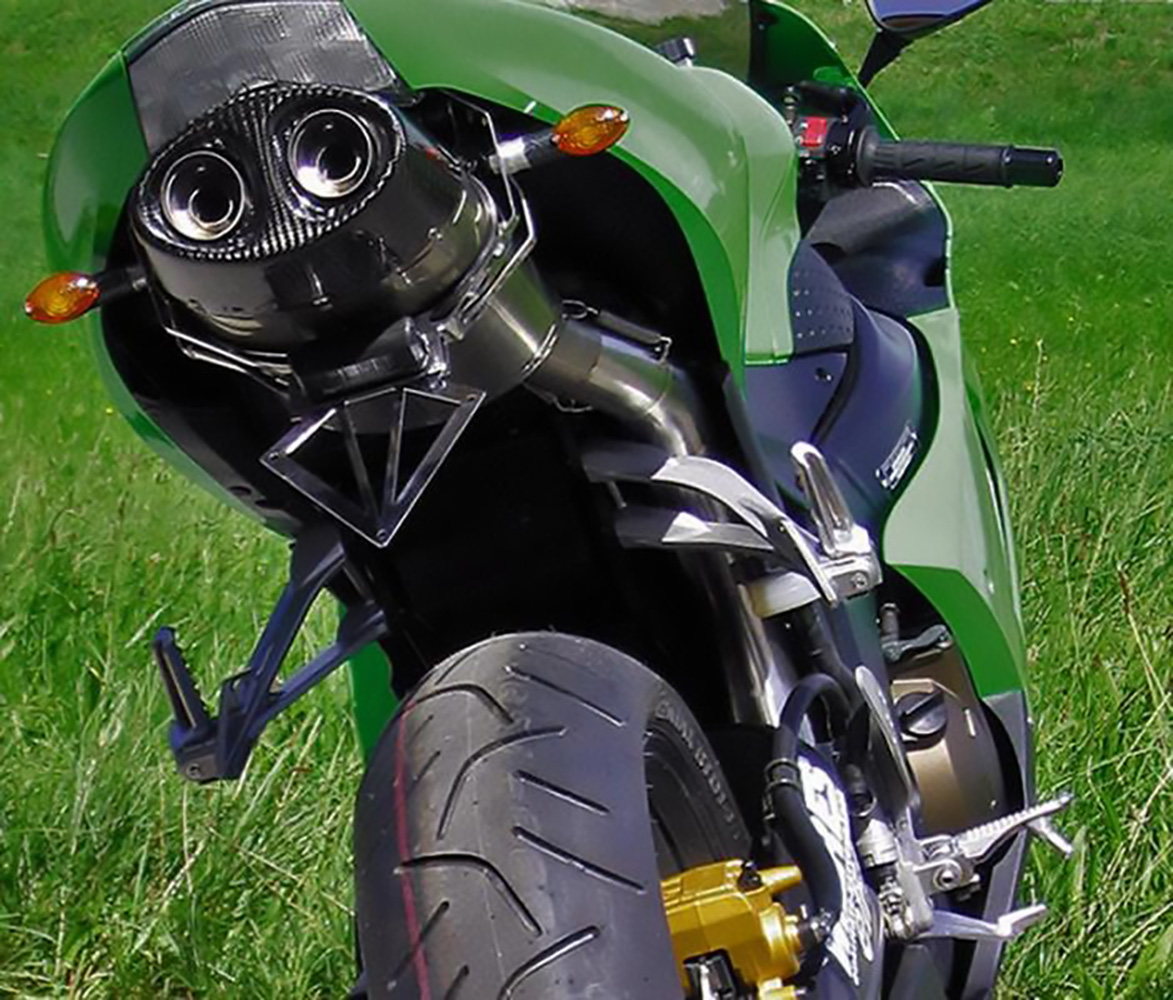 License plate bracket
KZX6R-019
KAWASAKI - NINJA ZX-6R - 2005-2006
KZX6R-019
License plate bracket
CNC manufactured license plate holder
- easy assembly at the original mounting points
- high quality materials
...(stainless steel and aluminum only)
Included:
- Complete license plate holder
- Mounting material: Screws, nuts, washers, etc.
- License plates are TÜV, ABE and registration-free
License plate holder is mounted with original lighting parts.
Product data
License plate bracket - KZX6R-019 - KAWASAKI - NINJA ZX-6R - 2005-2006
Material
Stainless Steel

info
Schalldämpfer und Verbindungsrohr sind komplett aus Edelstahl gefertigt.
EC type-approval
Parts are permitted as they are, lighting elements have e numbers
Delivery time (EU)
2-5 working days (in case of pre-payments, the day the payment order is issued; other payments the day after the contract was concluded)
Note
Attention: Only fits in combination with a BODIS exhaust system
Price 119.90 €