KTM | 1290 SUPER DUKE R | 2017-2019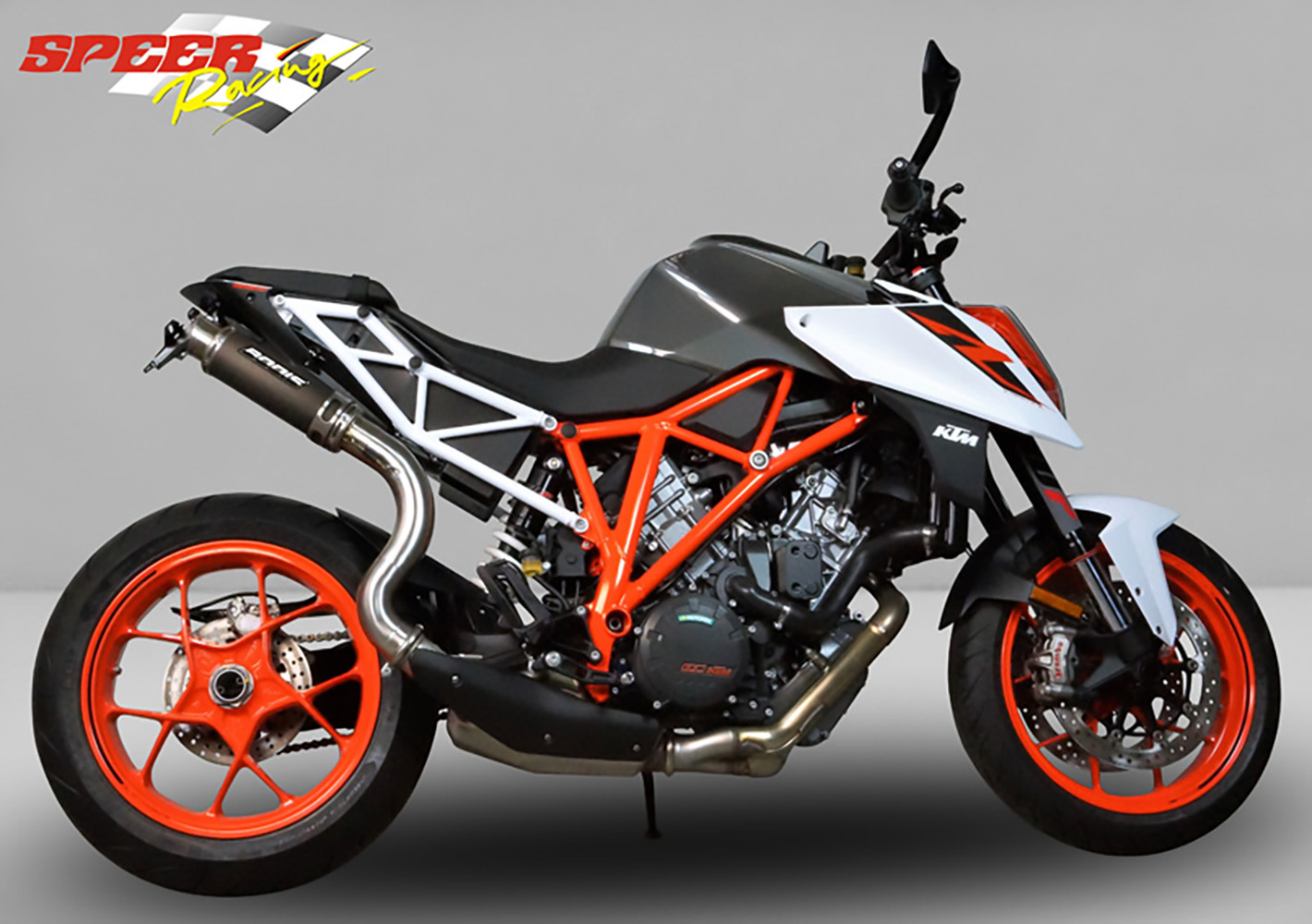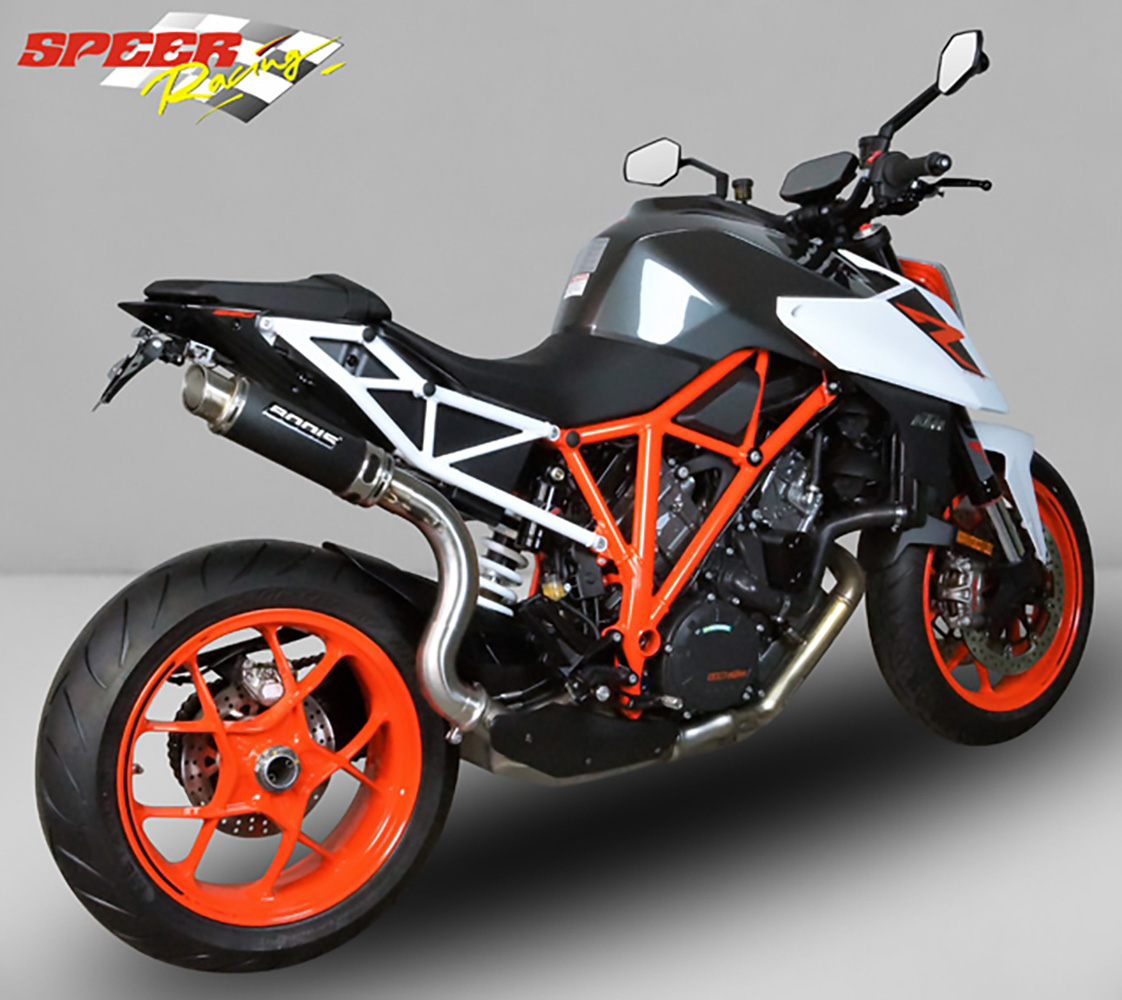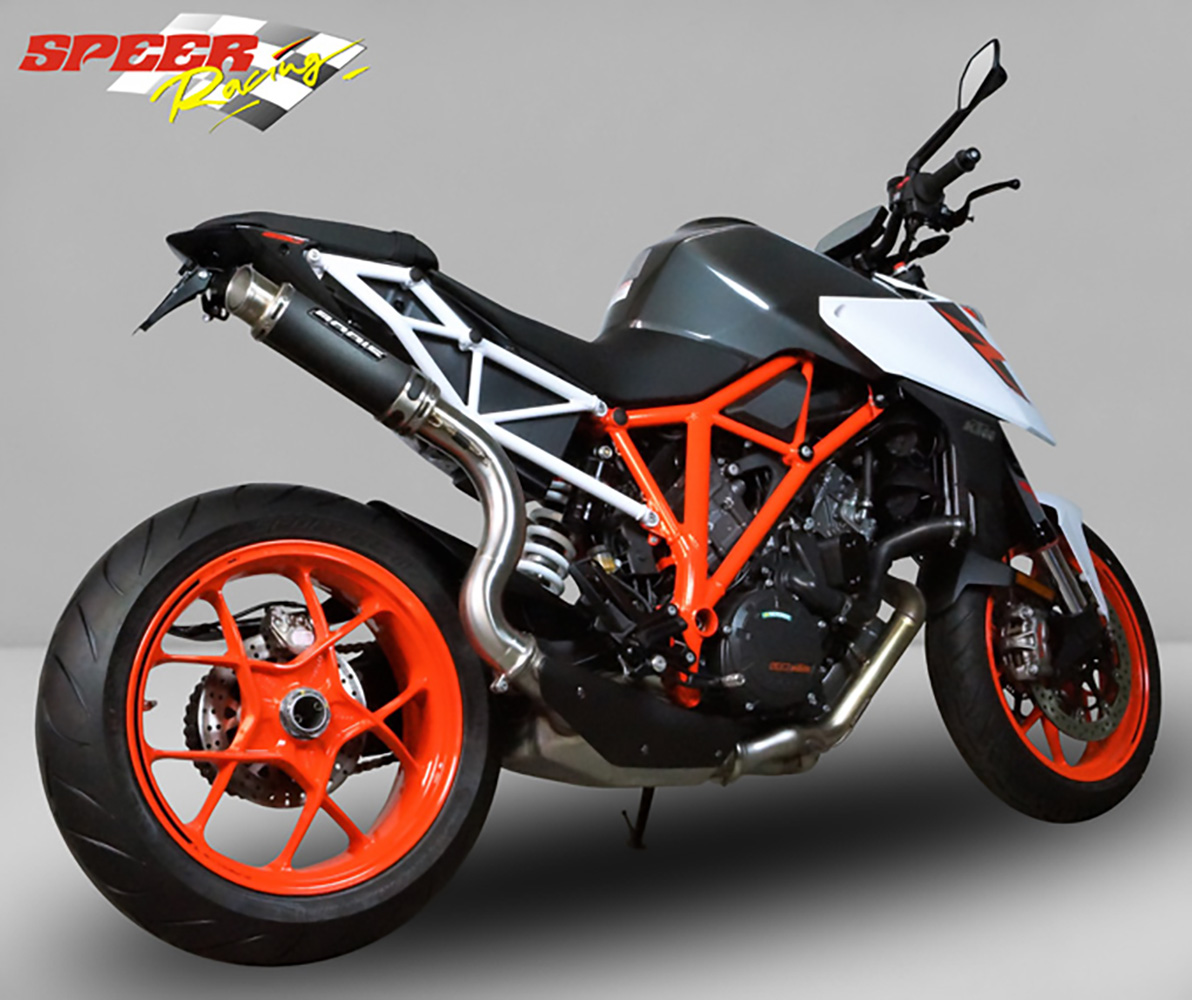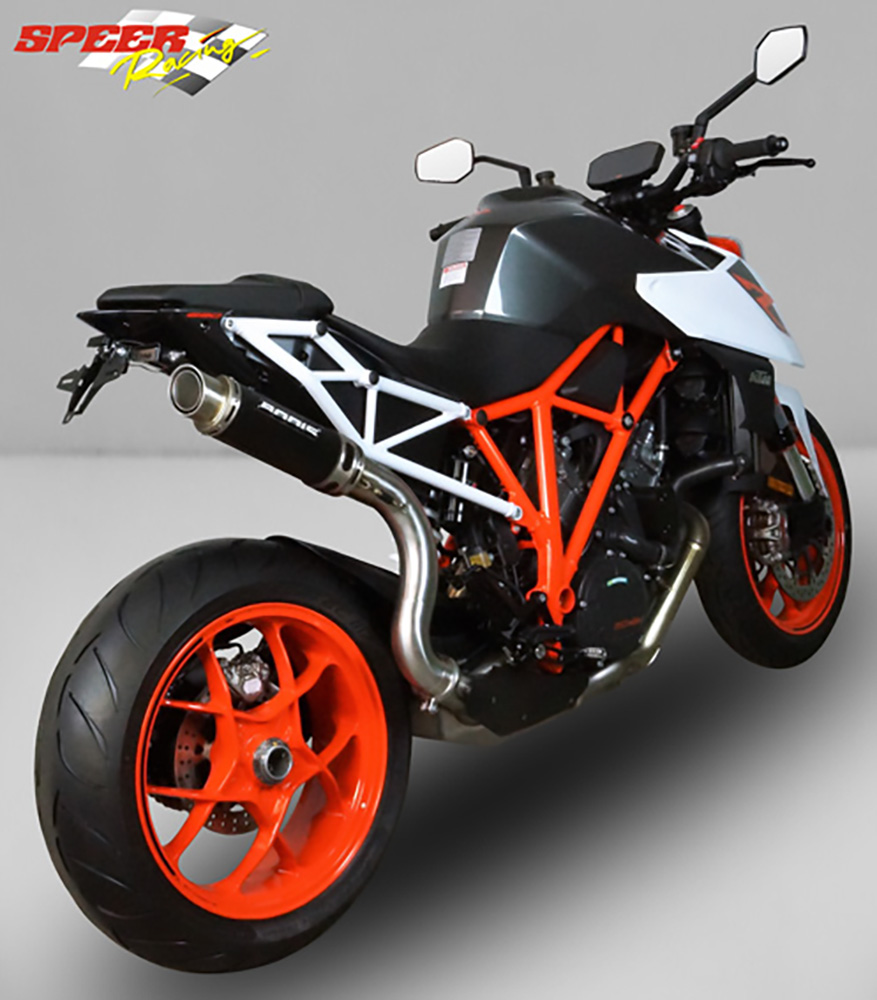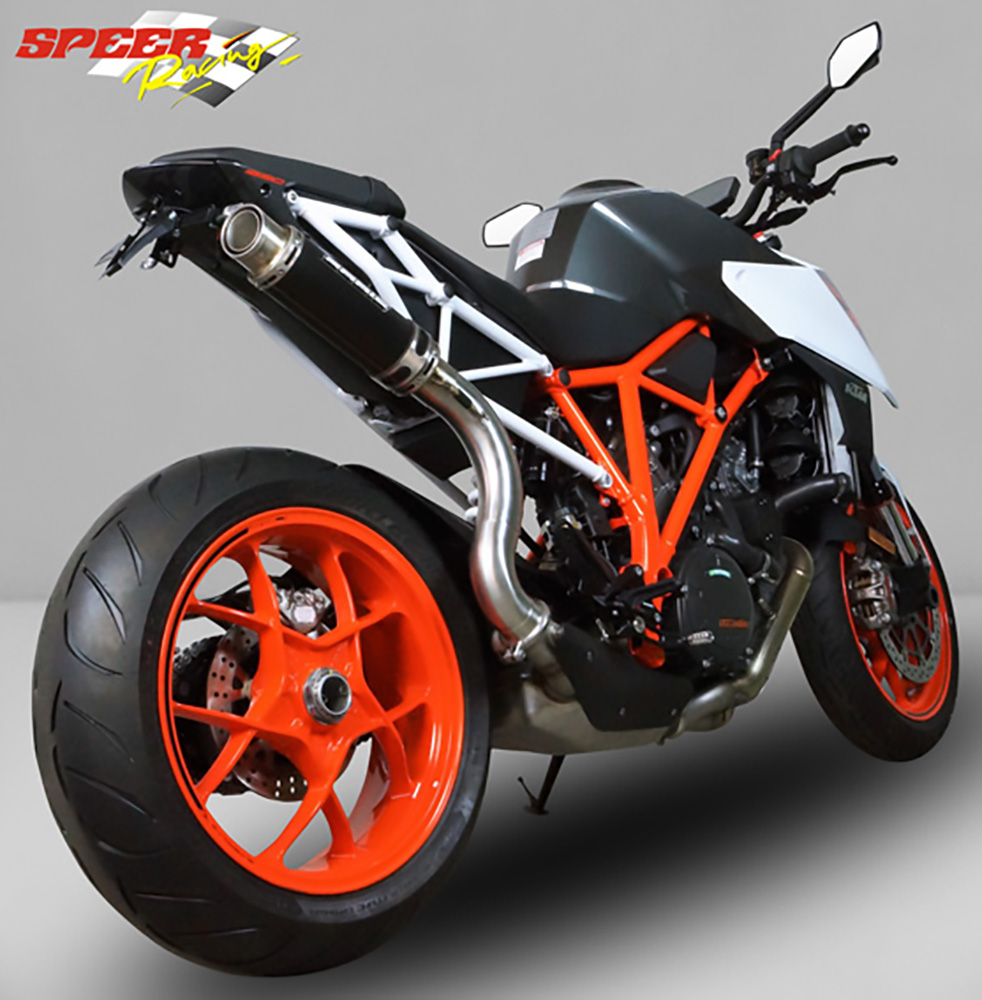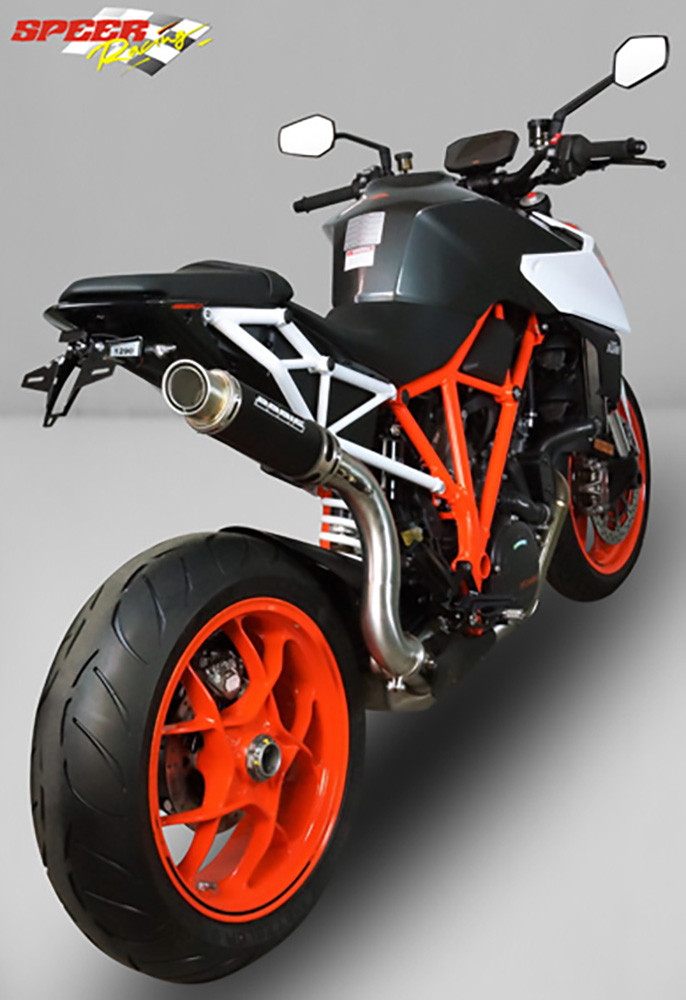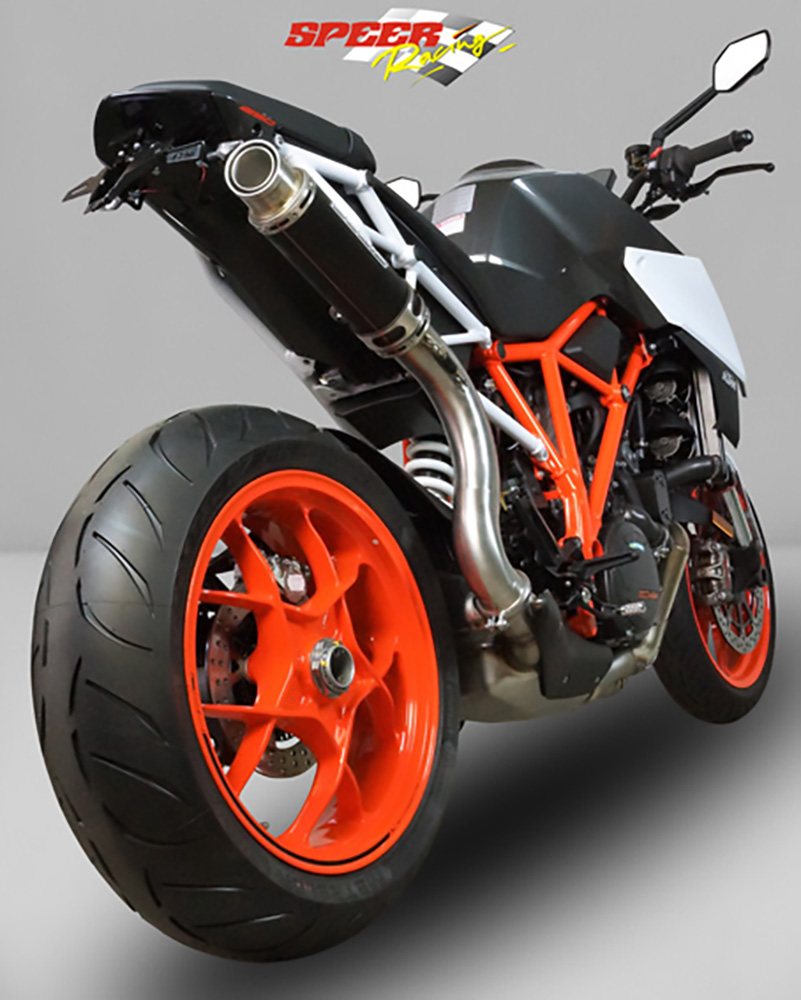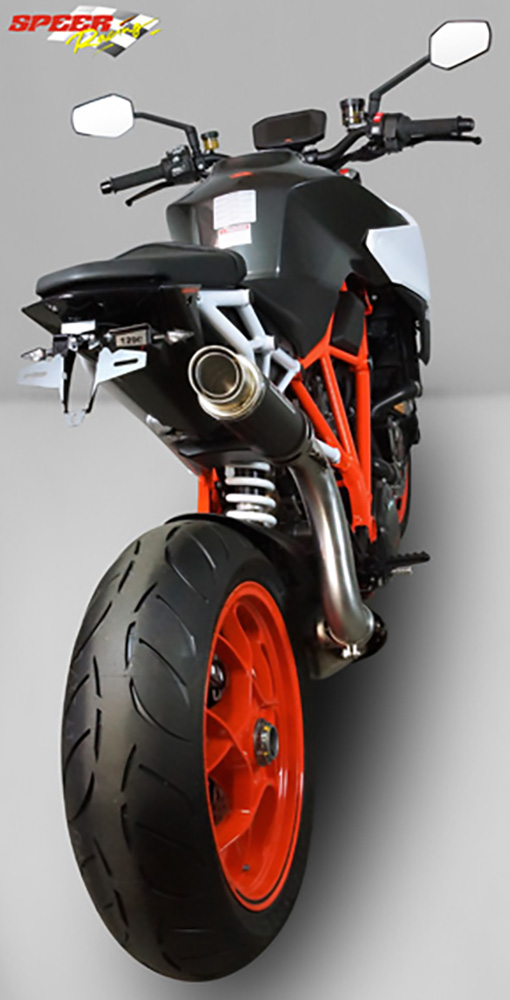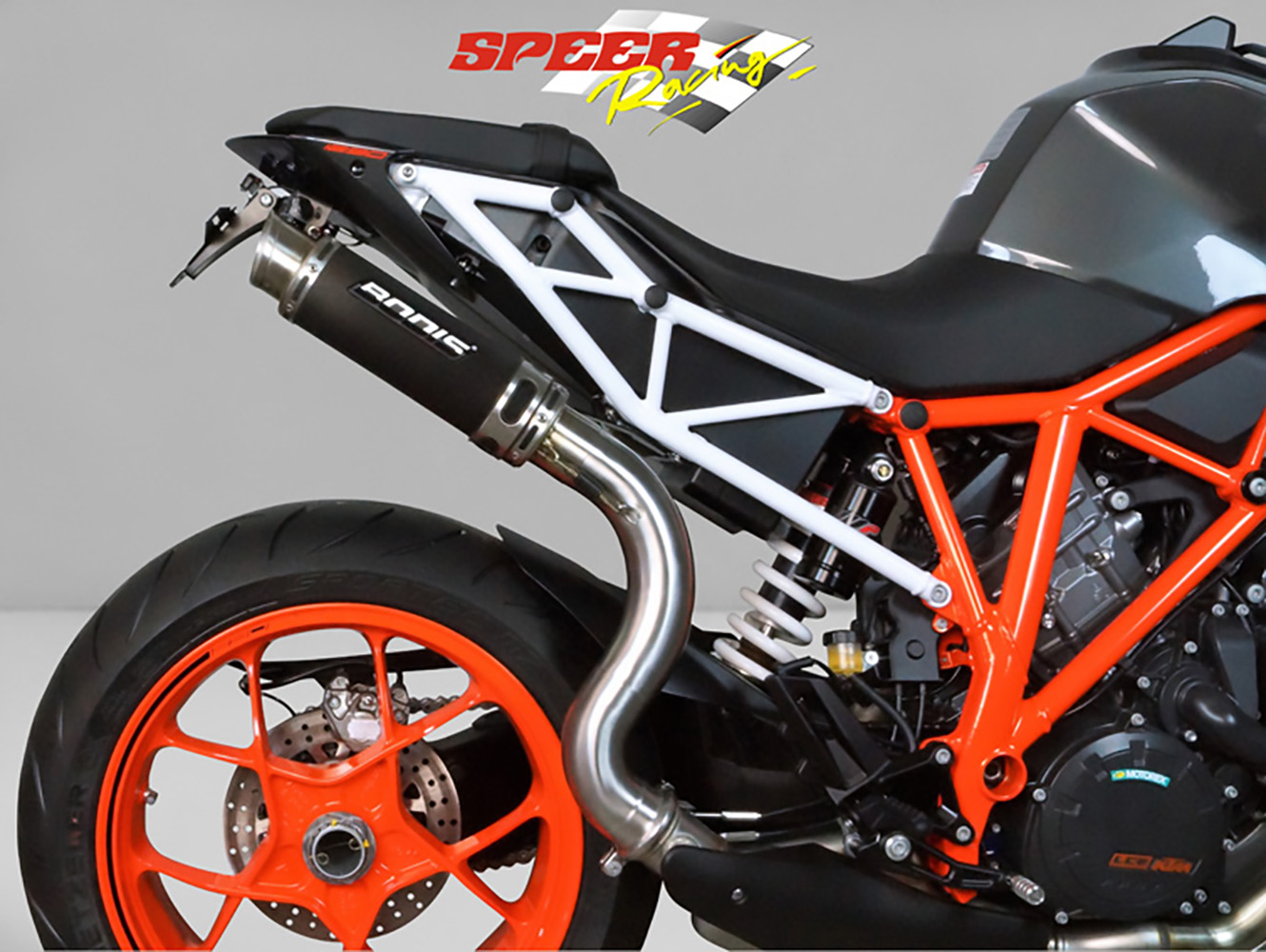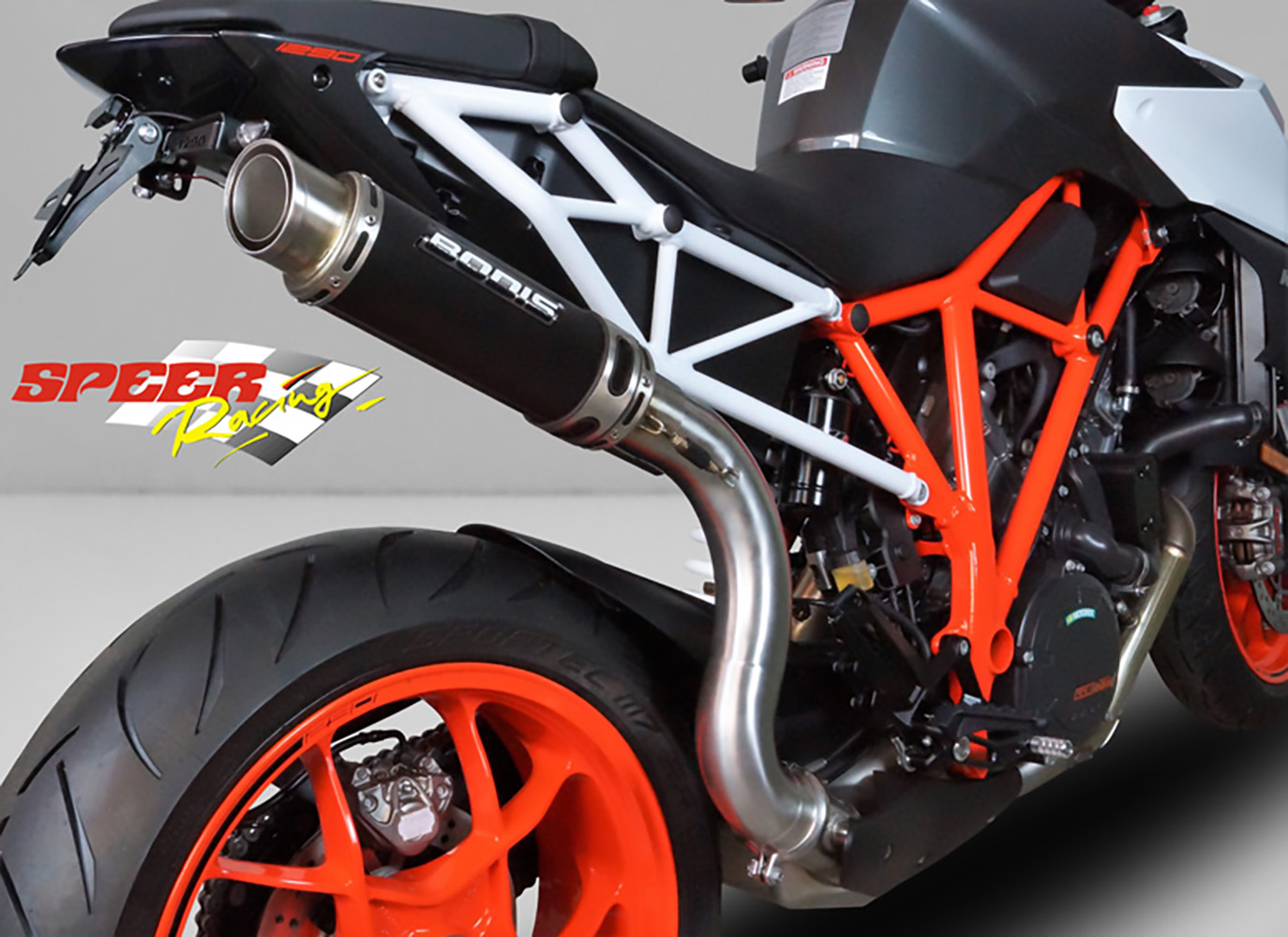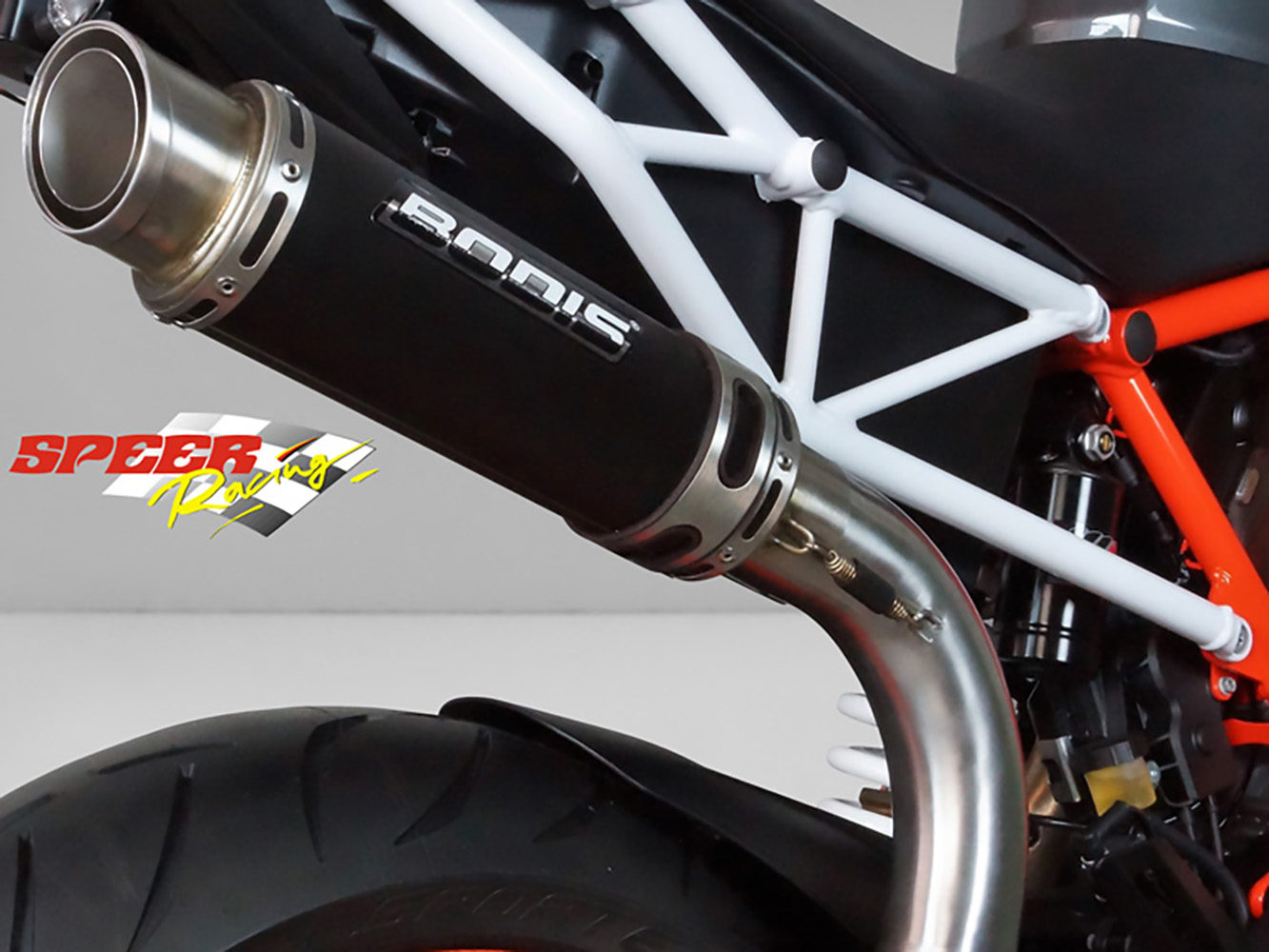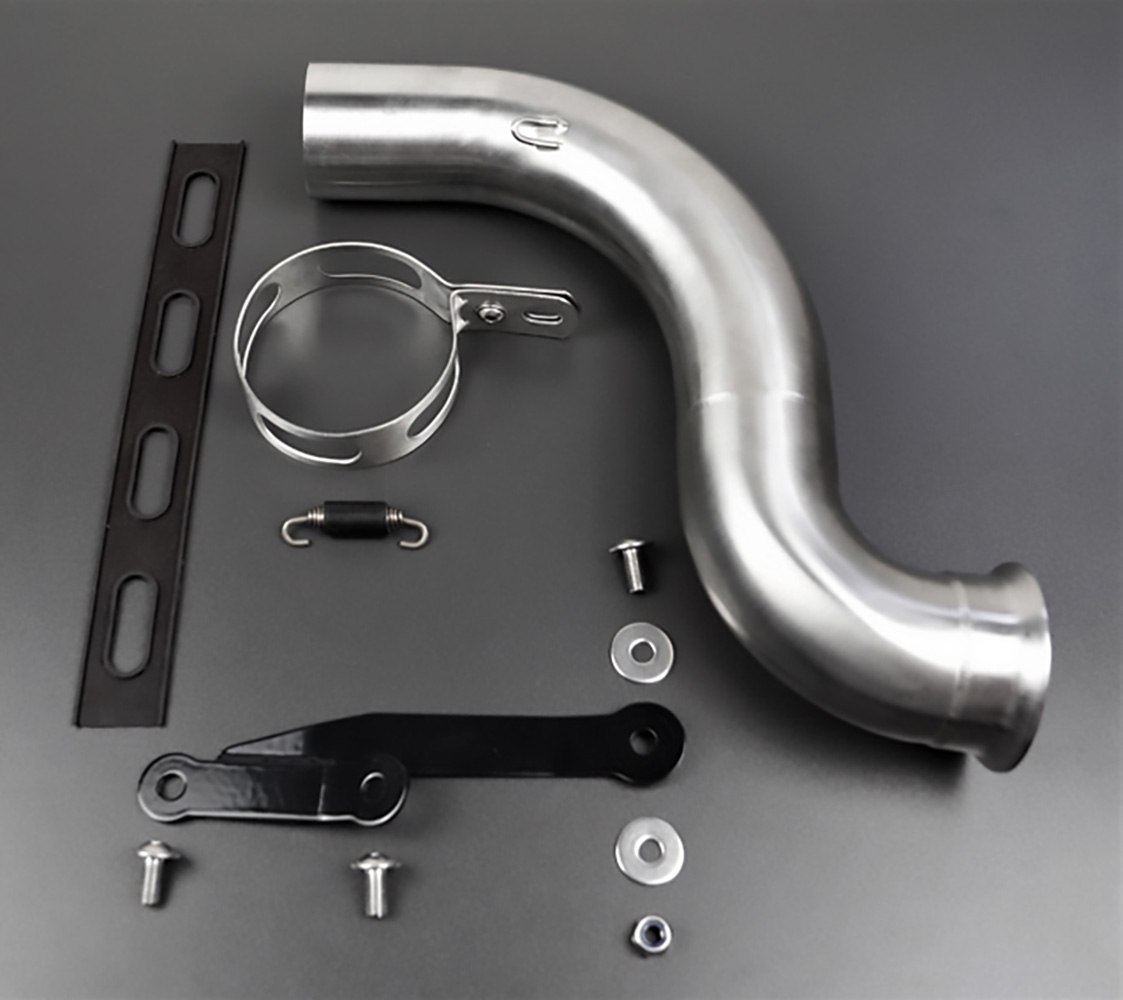 GP1-RSN
KTSD1290-030
KTM - 1290 SUPER DUKE R - 2017-2019
Slip-on system high with single connecting pipe and silencer with straight 60mm connection.This silencer included here can be converted to the low variant (KTSD1290-028) by the separate connection pipe-set (ET-01275). This set is not part of the delivery.This slip-on system can not be mounted with the original license plate holder, at least not with the original turn signal position.
We recommend the use of a flat license plate holder with blinkers as short as possible.
.

Product data
GP1-RSN - KTSD1290-030 - KTM - 1290 SUPER DUKE R - 2017-2019
System
Slip-On high

info
Die BODIS-Anlage besteht aus Verbindungsrohr und Schalldämpfer, in der Regel verbunden mit Federn. Das BODIS Verbindungsrohr wird mit der originalen Krümmeranlage verbunden (mit/ohne Dichtung, gesteckt/geklemmt).
Dieses Bild ist lediglich ein Symbol.
BODIS-Anlage kann rechts oder links am Fahrzeug enden.
Im Gegensatz zum normalen Slip-On wird die hier beschriebene Anlage nicht am originalen Soziusfußrastenhalter befestigt.
Da der Schalldämpfer höher liegt als der originale, wird zur Befestigung ein eigener Auspuff-Halter am Rahmen mitgeliefert.
Material
Stainless Steel Black

info
Schalldämpfer und Verbindungsrohr sind komplett aus Edelstahl gefertigt.
Schalldämpfer-Mantel besteht aus schwarzem geschliffenem Edelstahl.
Delivery time (EU)
10-12 working days (in case of pre-payments, the day the payment order is issued; other payments the day after the contract was concluded)
Note
not compatible with the original license plate bracket
Price 579.00 €