SUZUKI | B-King | 2007-2013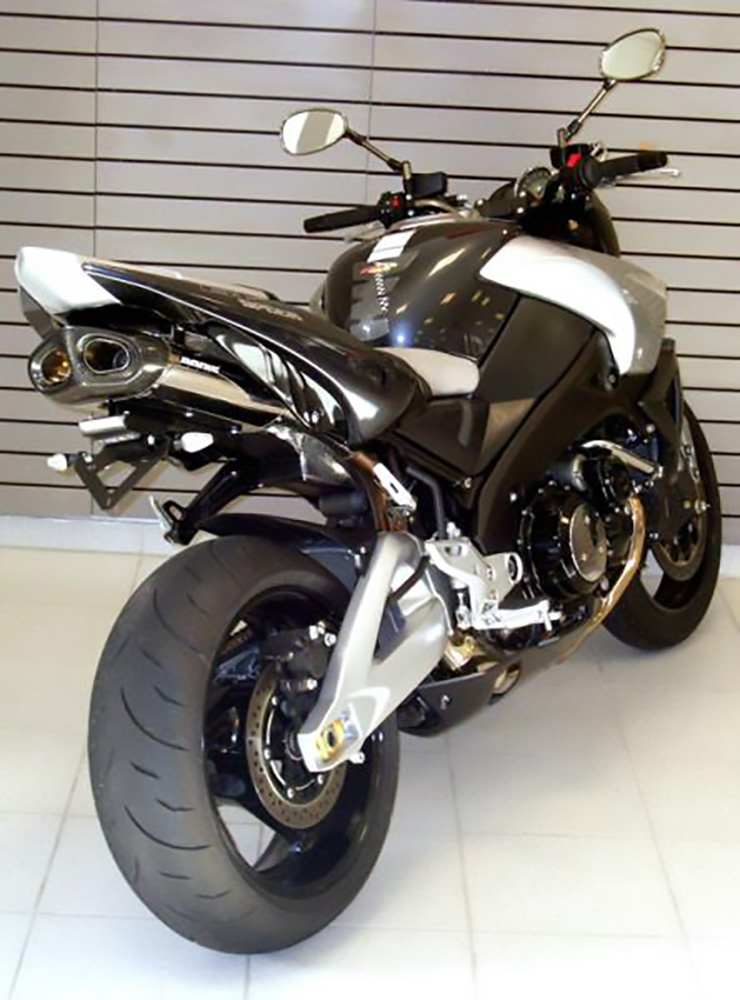 OVAL Q5
SBK-001
SUZUKI - B-King - 2007-2013
Product data
OVAL Q5 - SBK-001 - SUZUKI - B-King - 2007-2013
System
Slip-On

info
Consisting of connecting pipe and muffler, usually connected with springs. The BODIS connecting pipe is connected to the original manifold (with/without gasket, pluged/clamped).
Material
Stainless Steel

info
Schalldämpfer und Verbindungsrohr sind komplett aus Edelstahl gefertigt.
Delivery time (EU)
12-15 working days (in case of pre-payments, the day the payment order is issued; other payments the day after the contract was concluded)
Note
includes Slip-On Muffler, rear carbon kit, black stainless steel license plate holder, LED- rear light, LED- break light, cable sets, reflectors and consumables.
Price 1399.00 €